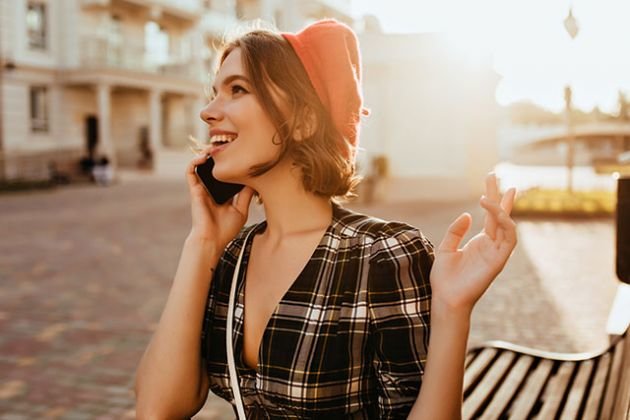 Poland connected
Calls and SMS to Poland from 0,35 UAH
30 days to communicate with subscribers in Poland
35 UAH/30 days
Activate service
My Vodafone
For communication with Poland from 0,35 UAH:
| | | |
| --- | --- | --- |
| Calls | to mobile numbers in Poland: T-Mobile/Heyah and Play | 100 min |
| SMS | to mobile numbers in Poland: T-Mobile/Heyah and Play | 100 SMS |
Service management
Additional information on «Poland connected» service:
«Poland connected» service is available in all Vodafone Prepaid tariffs, except Vodafone Device and Vodafone Express tariffs.
If both services «Unlim abroad» and «Poland connected» are active in case calls to Poland conditions of «Unlim abroad» service will be act at first.
Under the terms of «Poland connected» service, minutes and SMS are used for T-Mobile/Heyah and Play networks.
After use all bundles of minutes within the service the cost of calls to mobile Mobile/Heyah and Play networks will be 0,50 UAH/min. During the calls to other Polish networks or other countries, the current terms for your data plan will apply. Detailed information..
Polish operator codes Play and T-Mobile/Heyah:
If you use a daily package of services within the limits of your tariff, then after using the available minutes for the service "Poland in touch", for calls to the T-Mobile / Heyah and Play networks, the basic tariffs for calls to Poland will apply. In this case, daytime minutes will be available on a specific list of countries and directions, except for Polish networks T-Mobile/Heyah and Play.
The price of calls is stated for the first second of every minute of call, including each successive second of specified minute within conversation. Call rates are charged per first second of each minute.
Tariffs are stated in UAH including VAT and Pension Fund Tax in amount of 7.5% of service cost excluding VAT for subscribers of prepaid form of service as of 31.05.2020.
The minimum tariff validity date is 30 days from the moment of its connection.
For the detailed information on tariffs, promotions, prices and terms of service please call:
111 — free for Vodafone Ukraine in Ukraine;
0800 400 111 — for the subscribers of other Ukrainian networks (free from any number in Ukraine).
PJSC «VF Ukraine», 01601, Kyiv, Leiptsyzka Street, 15, №1 in the Registry of telecom operators and providers.