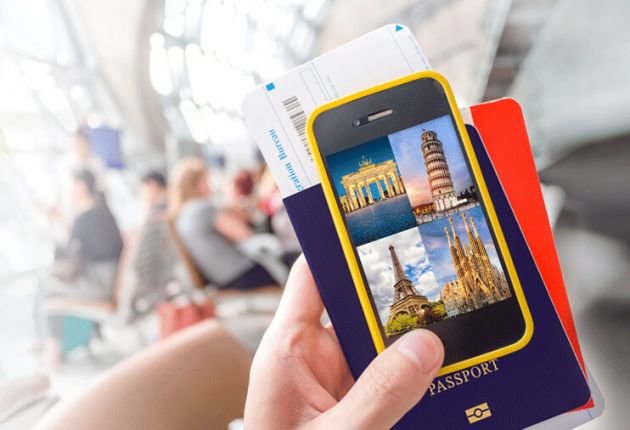 Roaming like home
Profitable roaming in 35 countries for 7 days
The package minutes for calls
MB package for using mobile internet
200 UAH/7 days
Activate service
My Vodafone
Avialable roaming on 7 days trips with "Roaming, like home" service
Destination

Package of services

The fee of service on 7 days
All calls
Outgoing calls:
to subscribers of Vodafone Ukraine
to subscribers of other Ukrainian operators
calls in the host country


40 min


200 UAH

Mobile Internet

400 MB

Outgoing calls to other countries

50 UAH/min

SMS

15 UAH/15 unit

Service management
After ordering You will be credited the amount of services for 7 days, which is only used while roaming in countries, "Roaming like home".
Service will operate in any network:
Additional information:
If the tariff is changed "Roaming, like home" service will remain.
At the same time you can activate «Roaming like at home» service and «GigaRoaming» or «GigaRoaming Max» services. The first priority will be to use the service «Roaming like at home». Also you can activate «Communications week» service, the first priority will be to use the «Communications week» service.
To subscribe "Roaming, like home" service you need to turn off "Poland, like home, for a month", "Ukraine online" services.
"Roaming, like home" service will be available in all Vodafone Prepaid tariffs.
After the end of the bundles in countries "Roaming, like home" service will operate the basic tariffication.
When registering in other countries will act basic tariffs in roaming.
+380 500 400 111 – support number of subscribers (free for mobile Vodafone roaming).
After using the packaged MB, minutes of the "Roaming, like home" service with the activated service in 35 countries of the world, the use of mobile Internet, calls will be charged at the basic tariff rates. After using 2GB at the basic tariff rate per day during the deactivated "Roaming, like home" service, the speed of mobile Internet in roaming will be 8 Kbit/ with no charges. The provision of communication services in roaming is available on the networks of roaming partners, therefore, with the increased load on the network, the internet speed may be limited. The subscriber is notified on the usage of the packaged MB via SMS. The interval of calculating every Mobile Internet session within Mobile Internet service in roaming - 100Kb. The price of calls is stated for the first second of every minute of call, including each successive second of specified minute within conversation. The calls are charged per first second of each minute.
The tariffs are specified in UAH including VAT and Pension Fund tax which is 7,5% of the services cost without VAT as of 23.12.2020, for PrP subscribers.
The minimum tariff validity period is 7 days from the date of its introduction.
For the detailed information on tariffs, promotions, prices and terms of service please call:
111 — free for Vodafone Ukraine in Ukraine;
0800 400 111 — for the subscribers of other Ukrainian networks (free from any number in Ukraine).
PJSC «VF Ukraine», 01601, Kyiv, Leiptsyzka Street, 15, №1 in the Registry of telecom operators and providers.