Tariff closed to new connections. Select current page with
rates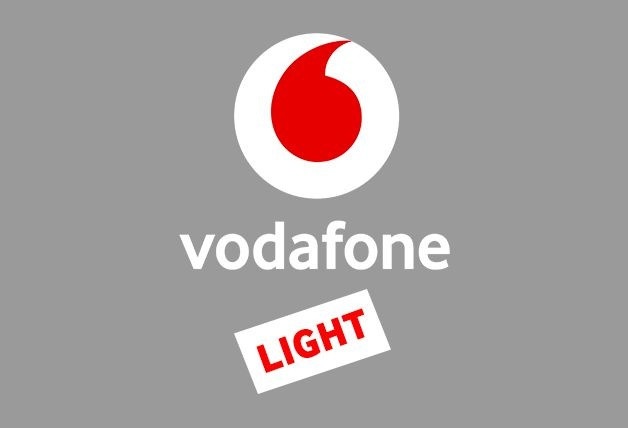 Vodafone
Red Light
Unlimited intranet calls
500 MB

internet
50 UAH/month
Cost of service packages per month
50 UAH
Over bundle
Calls within Vodafone Ukraine
Unlimited
--
Internet
500 MB
every 200 MB/day for 7 UAH (20 packages per day)
Calls within other networks in Ukraine
0,50 UAH/min
--
Calls abroad
20 UAH/day for every 20 min when making an outgoing call to one of 17 countries;
or 25 UAH/day for every 5 min to one of 19 ountries.
Проверить минуты – *110*24#
SMS to all networks in Ukraine
0,50 UAH/unit
--
SMS abroad
3 UAH/unit
--
To check the rest of the package (minutes, internet), dial *110*20# or in My Vodafone app
List of 16 countries
List of 18 countries
Temporary Number Blocking
The «Number Retention in the Network» service enables to temporarily block a number at the customer's request or in case of loss of the device (all incoming, outgoing calls and SMS for blocked numbers will be unavailable). The service is activated only at the customer's initiative.
Cost: no charges will be made until the end of the month when the service was activated. The service cost from the 2nd month will be 10 UAH/month.
In case of non-payment for the «Number Retention in the Network» service, another type of blocking will be automatically activated – for non-payment of the bill, which is valid within 3 months, after which the number will be deactivated.
Activation:
– by calling 111 (free of charge from Vodafone Ukraine numbers);
– by calling 0 800 400 111 (free of charge from all networks in Ukraine).
Gigabytes of internet within the tariff are available for use in 2G, 3G and 4G-networks if there is technical access and coverage.
The cost of the Number Retention in the Network service in case of blocking (by the customer's decision or when the device is lost) will be UAH 10/month. No fees will be charged until the end of the month in which the blocking is activated. Please note that the incoming, outgoing calls and SMS will be unavailable for the blocked numbers.
Tariffs are valid on the territory of Ukraine in the presence of network operator coverage.
The price of calls is stated for the first second of every minute of call, including each successive second of specified minute within conversation.
Call rates are charged per first second of each minute.
Tariffs are stated in UAH including VAT and Pension fund tax in amount of 7.5% of service cost without VAT as of 01.08.2022
Minimum validity of tariff is 30 days starting from its subscription.
For the detailed information on tariffs, promotions, prices and terms of service please call:
111 — free for Vodafone Ukraine in Ukraine;
0800 400 111 — for the subscribers of other Ukrainian networks (free from any number in Ukraine).
PJSC «VF Ukraine», 01601, Kyiv, Leiptsyzka Street, 15, №1 in the Registry of telecom operators and providers.