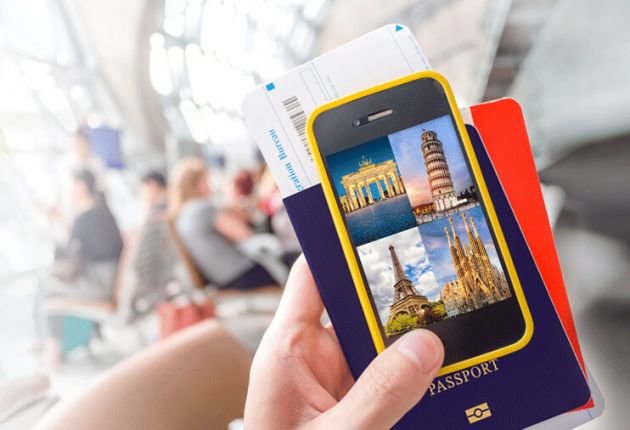 Mobile internet in roaming (other country)
Easy to active the service

Always online

Mobile internet without limits on using
Activate service
My Vodafone
To use internet in other countries please activate "Mobile intrernet in roaming (other countries) service".
List of countries

The cost of internet

Andorra
Cape Verde
Cuba
Guyana
Jamaica

Mauritius
Monaco
Oman
Republic of Trinidad and Tobago
Suriname

5 UAH/
100 Kb

Nepal
Roaming on sea transport

Sierra Leone

10 UAH/
100 Kb

Roaming by air

20 UAH/
100 Kb

Aruba
Bahamas
Bahrain
Barbados
Bolivia
Botswana
Brunei
Burkina Faso
Cameroon
Central African Republic
Chad
Democratic Republic of the Congo
Equatorial Guinea
Ethiopia
Fiji
Gabon
Gambia
Greenland
Guam
Guinea
Haiti

Kenya
Kuwait
Laos
Liberia
Libya
Malawi
Mali
Mozambique
Namibia
Niger
Palau
San Marino
Senegal
Seychelles
South Korea
Tanzania
Turkmenistan
Uganda
Yemen
Zambia
Zimbabwe

40 UAH/
100 Kb
How to activate the service?
Useful information:
Registration in network in roaming occures automatically. If it didn't happen, please restart your phone.
To use internet in roaming please check access point (APN): internet.
+380 500 400 111 — support number of subscribers (free for mobile Vodafone Ukraine in roaming).
Provision of communication services in roaming is available in networks of roaming partners, therefore, with increased load on the network, the speed of internet can be limited. The subscriber is notified on the usage of package MB of Mobile internet (other countries) service via SMS.
Interval of calculation every internet session within Mobile internet service in roaming – 100 Kb. Every incomplete 100 Kb are calculated as complete.
Kindly remind you that the deactivation of internet is impossible in your smartphone while roaming in 4G network. If you are not going to use the internet, please change the network type to 3G in your smartphone settings and deactivate internet on your device.
The tariffs are specified in UAH including VAT and Pension Fund tax, which is 7,5% of the services cost without VAT, as of 23.12.2020.
The minimum tariff validity period is – 30 days from the date of its introduction.
For the detailed information on tariffs, promotions, prices and terms of service please call:

111 — free for Vodafone Ukraine in Ukraine;
0800 400 111 — for the subscribers of other Ukrainian networks (free from any number in Ukraine).
PJSC «VF Ukraine», 01601, Kyiv, Leiptsyzka Street, 15, №1 in the Registry of telecom operators and providers.