Watch the newest Vodafone TV
Packages Vodafone TV
Vodafone TV packages that are closed to new connections
For those who connect the package to 03.01.2020, the conditions remain unchanged:
Package

Cost
30 days

What's included

59 UAH


Nickelodeon, Pixel TV, Cartoon Network and 8 others
Children's library
Parental control

99 UAH


More than 40 popular TV channels
Movie trailers and radio stations
Pause and record live TV channel

59 UAH


Maximum music channels
on-air and online-radio
Audio tracks and subtitles

59 UAH


20 educational TV channels including in HD-quality
Cinema BBC Earth and the Harmony of Classics
Pause and record your favorite programs

65 UAH


8 sports TV channels
Cinema Top Gear
Recording pause and program television

119 UAH


More 190 TV Channels
26 TV Channels in HD
World premieres of popular movies and TV series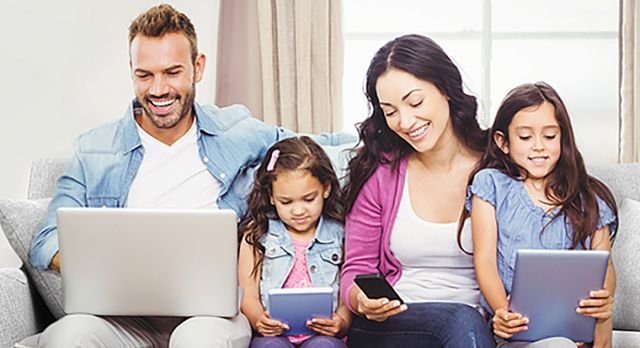 Or watch online at
tv.vodafone.ua
How do I start using the product?
First, install the Vodafone TV app via Play Market, App Store or Huawei App Gallery. Then register in the application using your phone number. Vodafone TV service is also available in the Smart TV application store for Samsung and LG and through the web version of the application on the website tv.vodafone.ua
How to subscribe to the service?
To activate Vodafone TV service, you need to send a free SMS with the text "1" to the number corresponding to the selected package:
How to unsubscribe from the service?
To disable the Vodafone TV service, send an SMS with the text "STOP" or "STOP" to the number corresponding to the selected package:
How to recover parental control password?
If you have not set your own parental control password, your default is 0000.
To recover your parental control password in the Vodafone TV app, please contact our support at 111 or in the app My Vodafone. You can also write to us by mail contentsupport@vodafone.ua
Who can use Vodafone TV?
The service is available to all Vodafone customers.
How many devices can be connected to one account?
One Vodafone TV account can be used on 3 different devices: smartphone, PC, tablet, Smart TV (Samsung and LG).
Will there be any traffic when watching Vodafone TV from a mobile network?
No, when watching Vodafone TV from a mobile network, there is no internet data transfer fee.
How to pay for Vodafone TV service?
Subscribing to Vodafone TV is automatically renewed. This means that the full cost of the package is deducted from the account every 30 days. If the funds in the account are not enough to pay for the package for 30 days, access is provided for 1 day. If the amount on the account is less than the cost of a daily subscription, the write-off is made at the first top-up for an amount that is sufficient to pay for the package for 30 days or for 1 day (in case of insufficient amount to pay for the package for 30 days).
Can I use Vodafone TV abroad?
You can use Vodafone TV only in Ukraine.
Is there a free period of using the service?
What can you watch in the Vodafone TV app for free?
Vodafone TV offers free access to Ukraine 24. It is also free to listen to terrestrial and online radio stations.
Is it possible to watch TV channels in the recording?
Yes, for all TV channels, the archive record is kept for 7 days after the broadcast. This allows you to watch programs you have missed in the last 7 days at any time. All archived channel feeds can be found in the channel info panel.
The cost of calls is indicated for the first second of each minute of a conversation, the cost of which includes each next second of the specified minute within the conversation. Billing occurs in the first second of every minute of a call.
Detailed information on tariffs, promotions, cost and terms of service can be obtained by calling:
111 — free mobile Vodafone Ukraine in Ukraine;
0800 400 111 — for subscribers of other Ukrainian operators (free from any number in Ukraine).
PJSC «VF Ukraine», 01601, Kyiv, st. Leipzigska, 15, in the register of operators and providers of telecommunications №1.