Benefits of a YouTube Premium subscription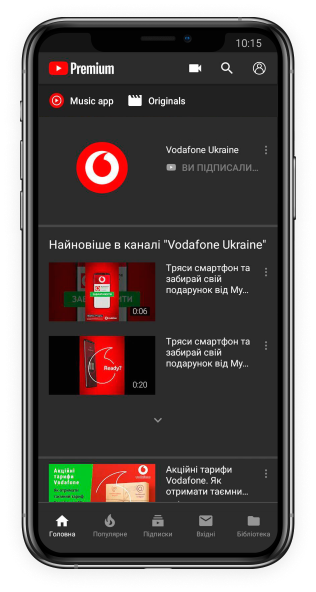 Watch any YouTube Premium video without advertising on your mobile, computer or Smart TV.
YouTube videos continue to play even if you open another application or turn off the screen of your device.
Save video to your device and watch it even if there is no Internet.
Unlimited access to music app created by YouTube
With a YouTube Premium membership, you can let your kids watch their favorite videos without paid advertisements and enable video downloading for when you're offline and on the go
The promotional price for YouTube Premium subscription for 4 months is
Benefits of Video PASS service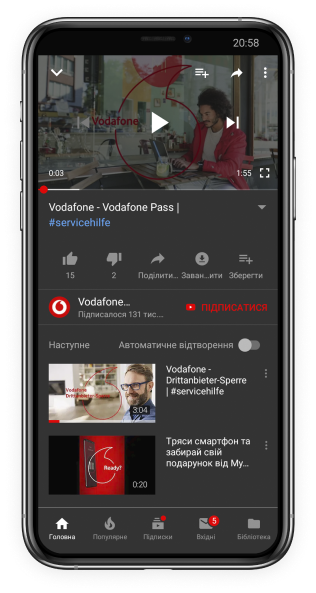 Video PASS
Unlimited traffic
on YouTube, Netflix, Megogo

The promotional price for Video PASS subscription for 4 months is
How to connect?
YouTube Premium subscription and Video PASS service
free for the first 4 months!
Steps to connect
You should have an activated bundle for a month
Наберіть
*313#
та тисніть виклик
to activate the promotional offer
Отримайте перше SMS про активацію послуги Video PASS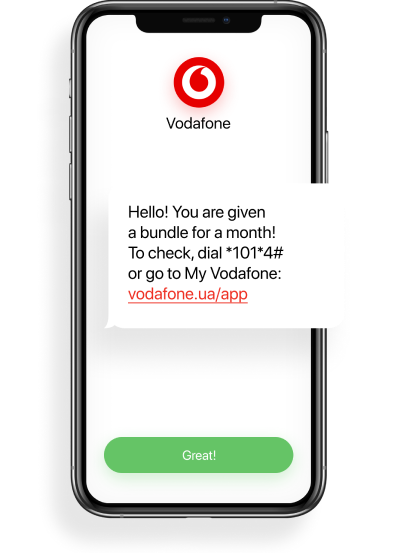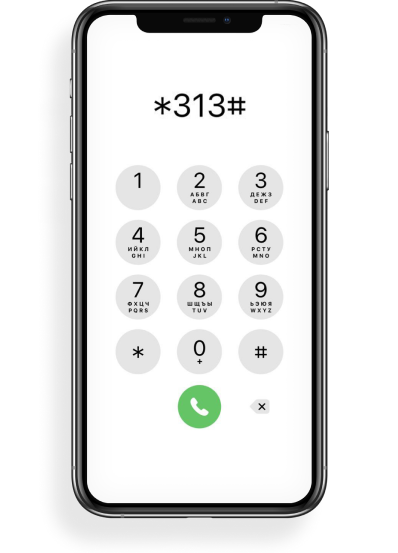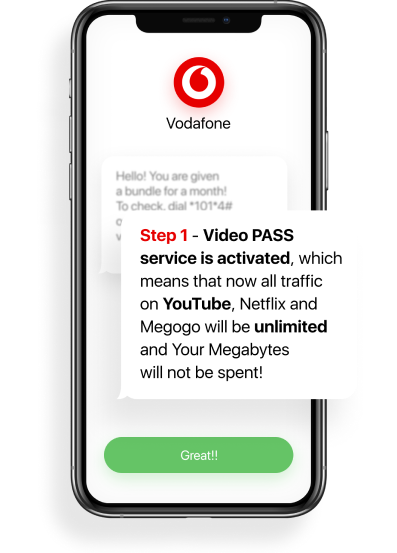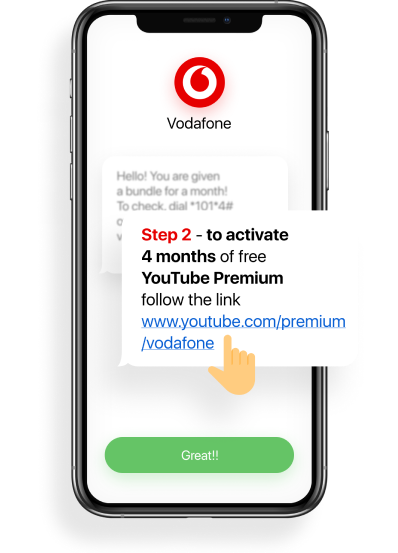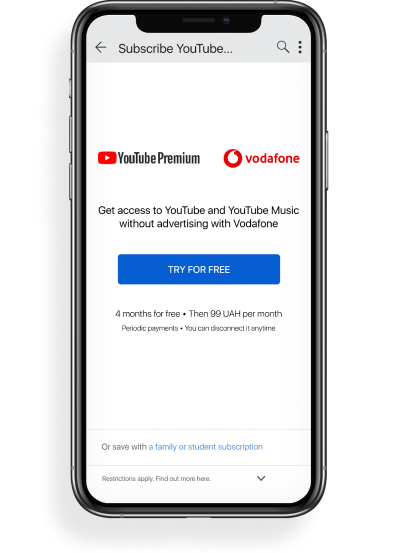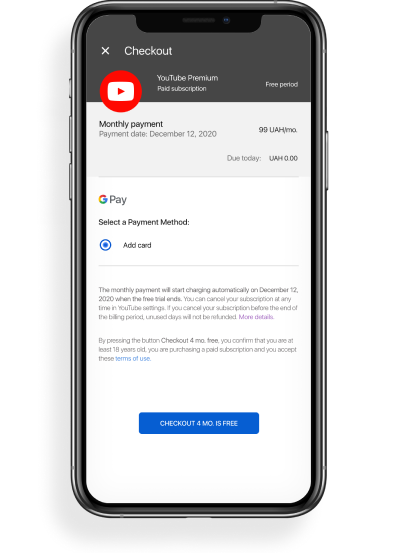 Отримайте наступне SMS та перейдіть за посиланням для активації YouTube Premium
Натисніть «Спробувати безкоштовно» для продовження активації
Введіть дані банківської карти вашого акаунта Google та натисніть «Купити»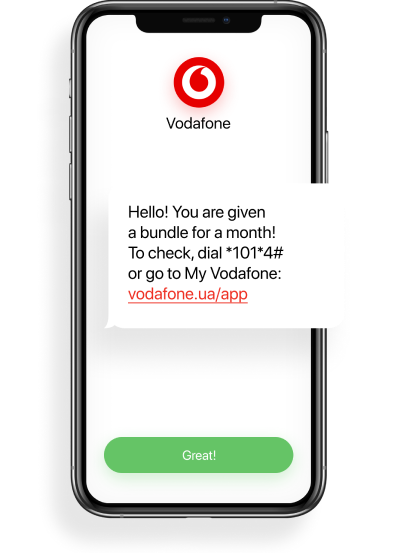 You should have an activated bundle for a month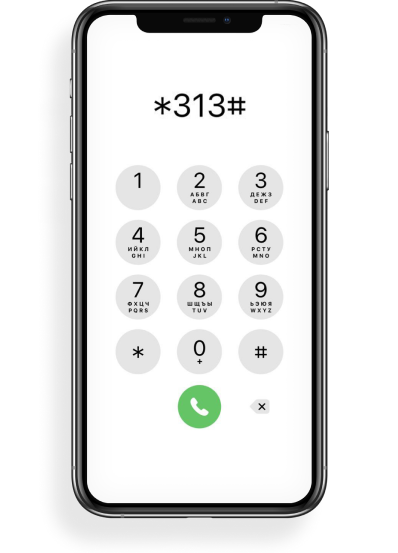 Наберіть
*313#
та тисніть виклик
to activate the promotional offer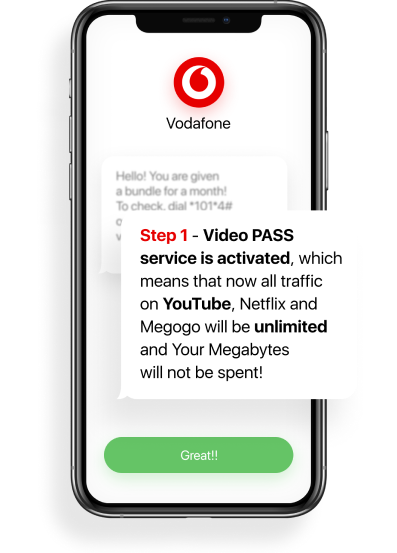 Отримайте перше SMS про активацію послуги Video PASS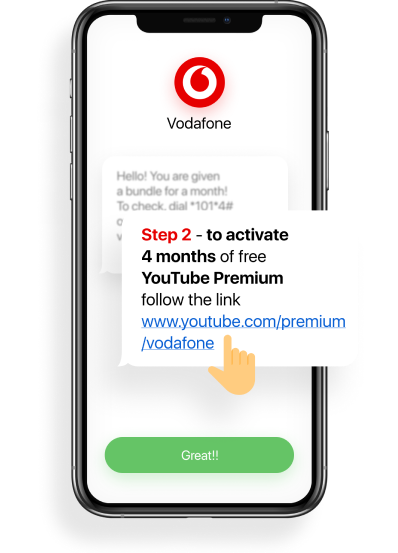 Отримайте наступне SMS та перейдіть за посиланням для активації YouTube Premium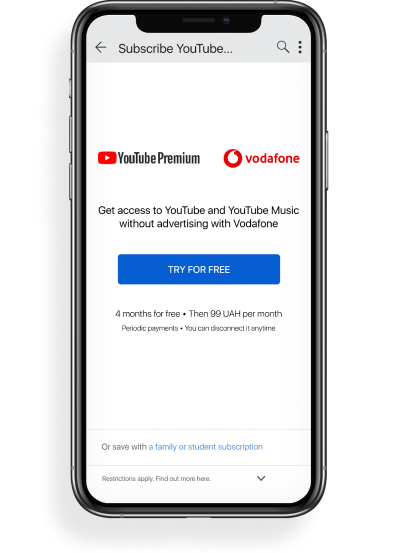 Натисніть «Спробувати безкоштовно» для продовження активації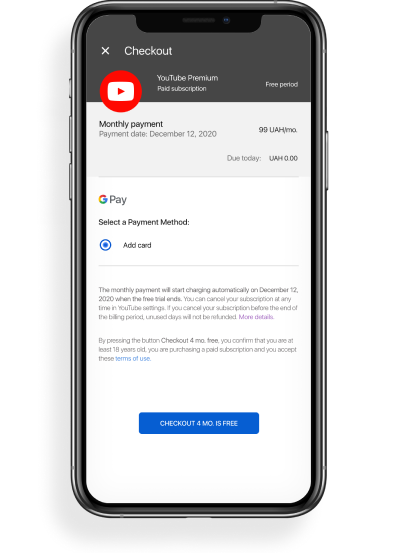 Введіть дані банківської карти вашого акаунта Google та натисніть «Купити»