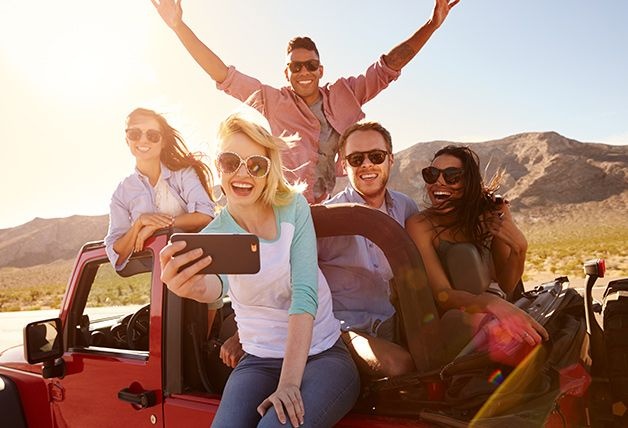 «GigaRoaming Max» service – profitable internet for your vacation:
| | |
| --- | --- |
| Internet | 3 GB |
| Cost | 650 UAH |
| Term | 10 days |
| To order the service or reactivate | |
| Check package | |
| Deactivate | |
Service will operate in the following countries in any network:
«GigaRoaming Max» service is available in all Vodafone tariffs.
«GigaRoaming Max» service, the speed of mobile internet in roaming will be limited to 8 kbit/s without charging. Further, you can activate the «GigaRoaming Max» service again (*600*5#) or deactivate (*600*50#) and use the mobile internet in roaming at basic rates.
Additional information on «GigaRoaming Max» service:
At the same time with activations «GigaRoaming Max» service you can activate «Communications week» service or «Roaming like home» service (the first priority will be to use the «Roaming like home» service).
To subscribe «GigaRoaming Max» service You need to turn off «Poland, like home, for a month», «Ukraine online», «GigaRoaming» services.
If you switch to another tariff «GigaRoaming Max» service will remain.
When registering in other countries will act basic tariffs in roaming.
+380 500 400 111 – support number of subscribers (free for mobile Vodafone Ukraine in roaming).
The speed of internet will be 8 Kbit/s after using 3 GB above the package volumes with «GigaRoaming Max» service activated or after using 2000MB per day with the deactivated «GigaRoaming Max» service in 54 world's countries. The provision of communication services in roaming is available on the networks of roaming partners, therefore, with the increased load on the network, the internet speed may be limited. The subscriber is notified on the usage of the packaged MB via SMS. The interval of calculating every internet session within internet service in roaming – 100Kb. Every incomplete 100Kb are calculated as complete.
The tariffs are specified in UAH including VAT and Pension Fund tax which is 7,5% of the services cost without VAT as of 04.03.2021.
The minimum tariff validity period is 7 days from the date of its introduction.
For the detailed information on tariffs, promotions, prices and terms of service please call:
111 — free for Vodafone Ukraine in Ukraine;
0800 400 111 — for the subscribers of other Ukrainian networks (free from any number in Ukraine).
PJSC «VF Ukraine», 01601, Kyiv, Leiptsyzka Street, 15, №1 in the Registry of telecom operators and providers.