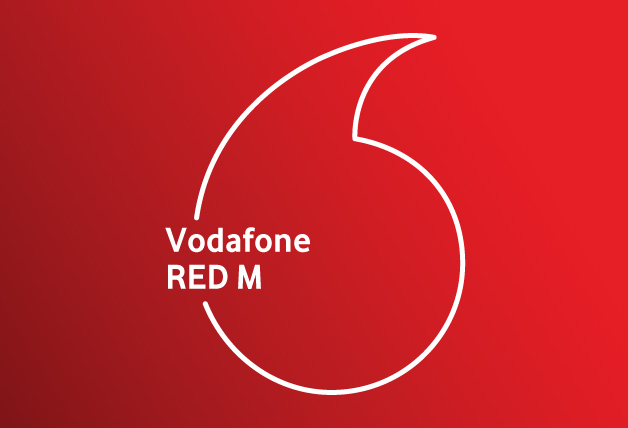 We have news about the changes.
From 14.08
the conditions for the provision of international communication services will change:
The cost of SMS will be 2 UAH/pcs.
The cost of calls abroad will be 10 UAH/10 minutes to 48 countries – 20 packages of 10 minutes per day are available, over – 3 UAH/minute.
List of 48 countries for calls abroad
Cost of service packages per month
130 UAH
Over bundle
Calls within Vodafone Ukraine
Unlimited
--
4G/3G internet

Close tooltip

Gigabytes of internet within the tariff are available for use in 2G, 3G and 4G-networks if there is technical access and coverage
12 GB
every 200 MB per 7 UAH/day (20 packages per day)
Calls within other networks in Ukraine
150 min
0,50 UAH/min
Calls abroad
1 UAH/min
--
SMS to all networks in Ukraine
150 units
0,50 UAH/unit
SMS to fixed numbers in Ukraine – 6,38 UAH/unit.
To check the tariff packs in Ukraine – *110*20#
How to activate
Connect the Vodafone Red M tariff with a new mobile number by visiting the nearest Vodafone shop (you should have a passport and identification code) or change free with your contract number from any tariff, dial *550*150# .
When switching to the RED M tariff from the Vodafone contract tariffs with a larger subscription fee will cost 52,06 UAH including VAT and Pension Fund collection, when switching to the RED M tariff from Vodafone contract tariffs with a lower subscription is free.
Pay the transition cost of the pack and get a range of services, in proportion to the number of days remaining until the end of the month.
Pay attenion, International calls service is activated automatically within activation/change of Vodafone Prepaid and Vodafone Postpaid tariffs
Year without fee
Feel the freedom of communication with «Year without fees» service!
Save on monthly service package cost: pay in advance for a year and receive your monthly service package in tariff without additional payments during 12 months.
The service is active for 12 months from the moment of activation.
The service fee is charged at the moment of activation.
While the «Year without fees» service is valid you don't pay Vodafone Red M monthly fee. If you change your tariff «Year without fees» service will be deactivated.
General information
4,3 UAH per day is the estimated cost per day in the Vodafone RED M tariff, which is determined by dividing the cost of a package of services for the calendar month into the average duration of the month: 130 UAH for 30 days. Estimated cost per day for calendar months of 28, 29, 31 days can be calculated by dividing the cost of a package of services for a calendar month for the corresponding number of days.
We keep within the laws of Ukraine, therefore we do not provide mobile Internet users with access to the services Mail.ru (www.mail.ru), Vkontakte (www.vk.com), Odnoklassniki (www.ok.ru) and to the list of other Internet resources. You can see the entire list in the corresponding Decree of the President of Ukraine posted on the page of the government portal.
Customers of Vodafone Pospaid&Bisness tariffs can use app «Дія» unlimitedly from 02.21.2020.
Tariffs are valid on the territory of Ukraine.
Tariffs in UAH including VAT and Pension Fund collection 7,5% from services' price without VAT, on 01.08.2020.
Call rates are charged per first second of each minute. The minimum tariff validity – 30 days.
For the detailed information on tariffs, promotions, prices and terms of service please call:
111 — free for Vodafone Ukraine in Ukraine;
0800 400 111 — for the subscribers of other Ukrainian networks (free from any number in Ukraine).
PJSC «VF Ukraine», 01601, Kyiv, Leiptsyzka Street, 15, №1 in the Registry of telecom operators and providers.