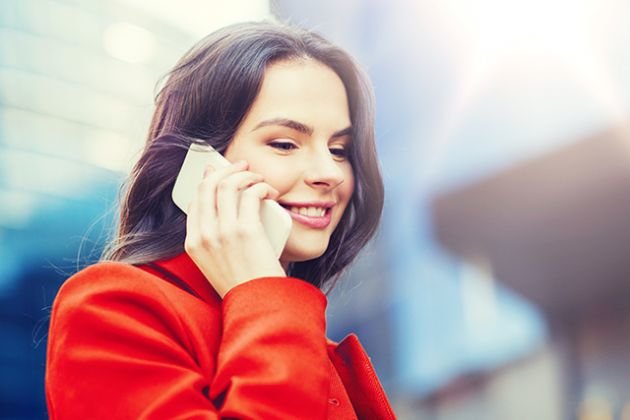 30 minutes in Ukraine and the world
Only 20 UAH for 30 days
Minutes for calls to 62 world's countries and in Ukraine
20 UAH/30 days
Activate service
My Vodafone
Profitable calls to 62 world's countries and in Ukraine!
Get 30 minutes to call fix and mobile numbers to 62 countries (to Russia – to fix and mobile numbers of MTS Russia).
Terms of service:
Minutes of service may be used within active monthly/4 weeks packages of services under your tariff. If you use the daily package of services under your tariff, basic tariffs for calls abroad will be act.
Service cost is withdrawn during the connection and makes 20 UAH per 30 days, about what you will be informed by SMS.
You may order service only once within calendar day.
Service is available in Vodafone Prepaid tariffs, except Vodafone Device tariffs.
If you switch to another tariff service will remain in case of its availability in a new tariff plan.
If both services «Poland connected» and «30 minutes to Ukraine and world» are active in case calls abroad conditions of «Poland connected» service will be act at first.
List of 62 countries for calls abroad:
Tariffs are stated in UAH including VAT and Pension Fund Tax in amount of 7.5% of service cost excluding VAT for subscribers of prepaid form of service as of 22.03.2019.
The price of calls is stated for the first second of every minute of call, including each successive second of specified minute within conversation. Call rates are charged per first second of each minute.
The minimum tariff validity date is 30 days from the moment of its connection.
For the detailed information on tariffs, promotions, prices and terms of service please call:
111 — free for Vodafone Ukraine in Ukraine;
0800 400 111 — for the subscribers of other Ukrainian networks (free from any number in Ukraine).
PJSC «VF Ukraine», 01601, Kyiv, Leiptsyzka Street, 15, №1 in the Registry of telecom operators and providers.